In spite of my time in EMS and Emergency Management, I remember being shocked when I learned in CERT class that everything I'd learned to expect on a scene goes out the window in a disaster. A completely different frame of mind takes over, because emergency services are utterly overwhelmed.
One of the chief things you can do to keep from becoming a statistic is to have a plan. Learn what should go in your plan at Ready.gov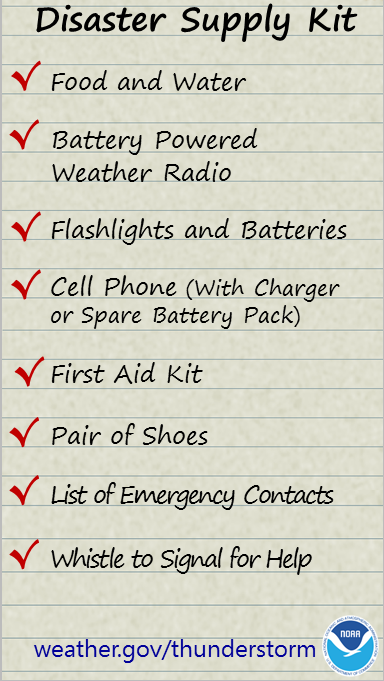 A disaster supply kit goes a long way toward your being self-sufficient in those harried early hours of a disaster.
The list above is what you should consider the minimum essential supplies. I encourage  you to download these files with more detailed lists:
Disaster Kit Checklist (PDF)    Emergency Information for Expectant and New Moms (PDF)
Don't forget supplies for your pets!
Disaster Kit for Pets (PDF)
Disasters don't always happen when we're at home — or even in our home community. Here are some tips for being prepared while traveling:
What can I expect in the first hours?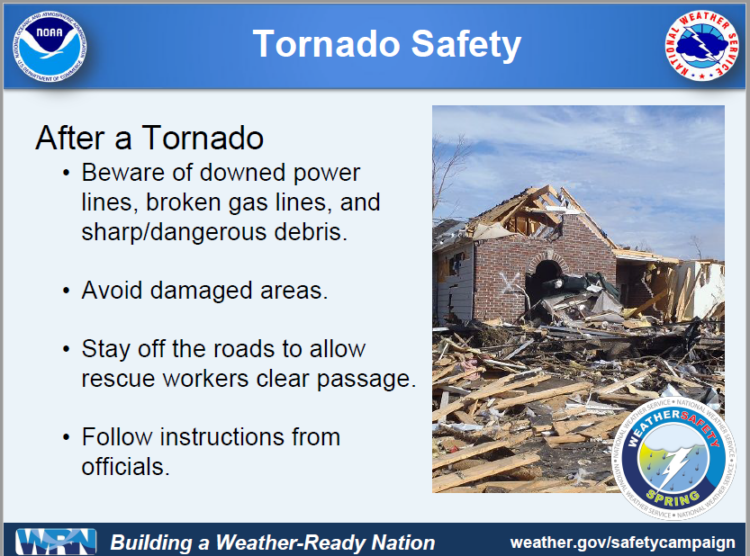 There's no easy way to say this: be prepared for utter chaos. From experience, I can tell you it will go noticeably smoother in an urban area than in a rural area. That's because urban areas have more resources to throw at it in the early hours, while rural areas will have extremely limited resources until mutual aid and resource-sharing arrangements kick in and emergency crews make the drive to the scene. This is no critique against rural areas, but what I've actually experienced.
Moore Oklahoma – May 20, 2013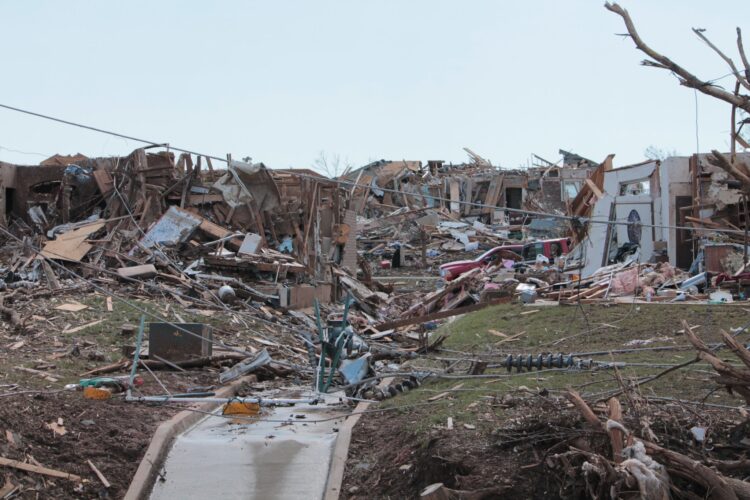 I was on-scene at Briarwood Elementary within 15 minutes of the tornado hitting there. I can recall at least 15 emergency responders on-scene by then, and enough trained personnel had arrived within about 90 minutes that multiple search parties were organized to canvass the adjacent neighborhood in a systematic fashion. Remember, this was being repeated at several locations.
Greensburg Kansas – May 7, 2007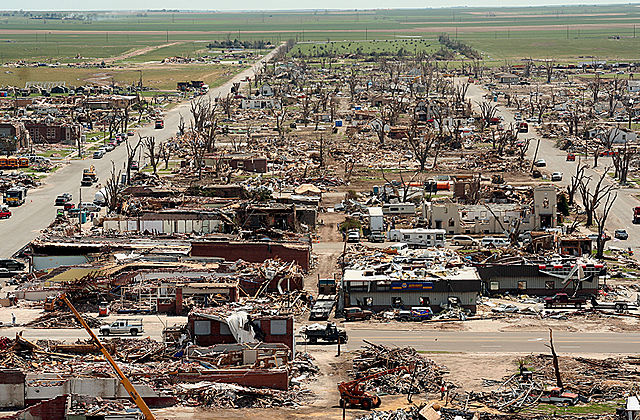 I don't have direct experience from in-town, but I'm pretty sure 15-20 responders was all Kiowa county would have been able to muster that night. Other areas sent resources — for example, a single ambulance from Coldwater passed where I was helping a man out of his mobile home — but for the first few hours only a trickle of help was available. I was stuck south of town for several hours, and when I got out and was taken to Pratt by a friend about 2am, there was still a stream of ambulances running westbound on US 54 responding to the scene.
In spite of the differences, I imagine the experience of individual survivors in each situation was probably quite similar — coming out of shelter into a wasteland, disoriented, not sure where help might be or how to react…and knowing that life had just changed irreversibly.
I encourage you to spend some time in active thought about what that might be like for you. I've found thinking about such things ahead of time is a tremendous help in being ready for the eventuality.
Additional steps to take
You hear about disaster kits frequently. A close second to having such a kit is having proof of who you are, where you belong, and what you own. This PDF from FEMA describes the documents you should have handy, or even have a copy of in your disaster kit:  Emergency Financial First Aid Kit (PDF)
Here's more information from DisasterRecovery.org: Disaster Survivor Application Checklist
Tomorrow: Flooding
Other posts in this series: