Non-thunderstorm wind a week before the first day of winter produced the most widespread damage from severe weather conditions in Kansas last year. It set a record for the most severe weather reports on a December day since records started in 1950. There were well over 300 reports documented for this event which includes severe weather, non-thunderstorm wind gusts, dust storms and wildfire.
I did chase this day, getting as far west as Great Bend before stopping to let wind-driven mud fall on my windshield. A few hours later we documented straight-line wind damage at the Pratt airport.
Here is an in-depth report on the event from the National Weather Service:
Chase Summary
Miles Driven: 327
Chase Duration: 8:24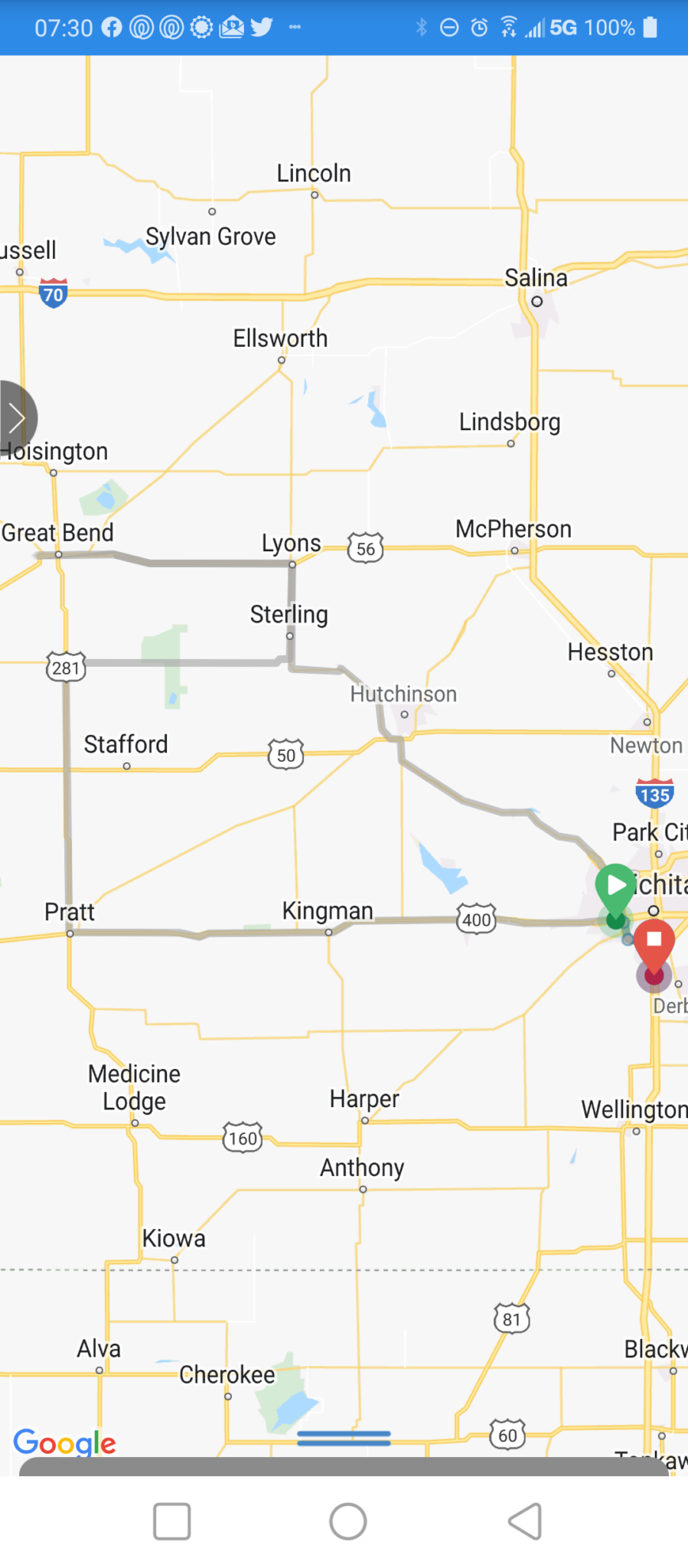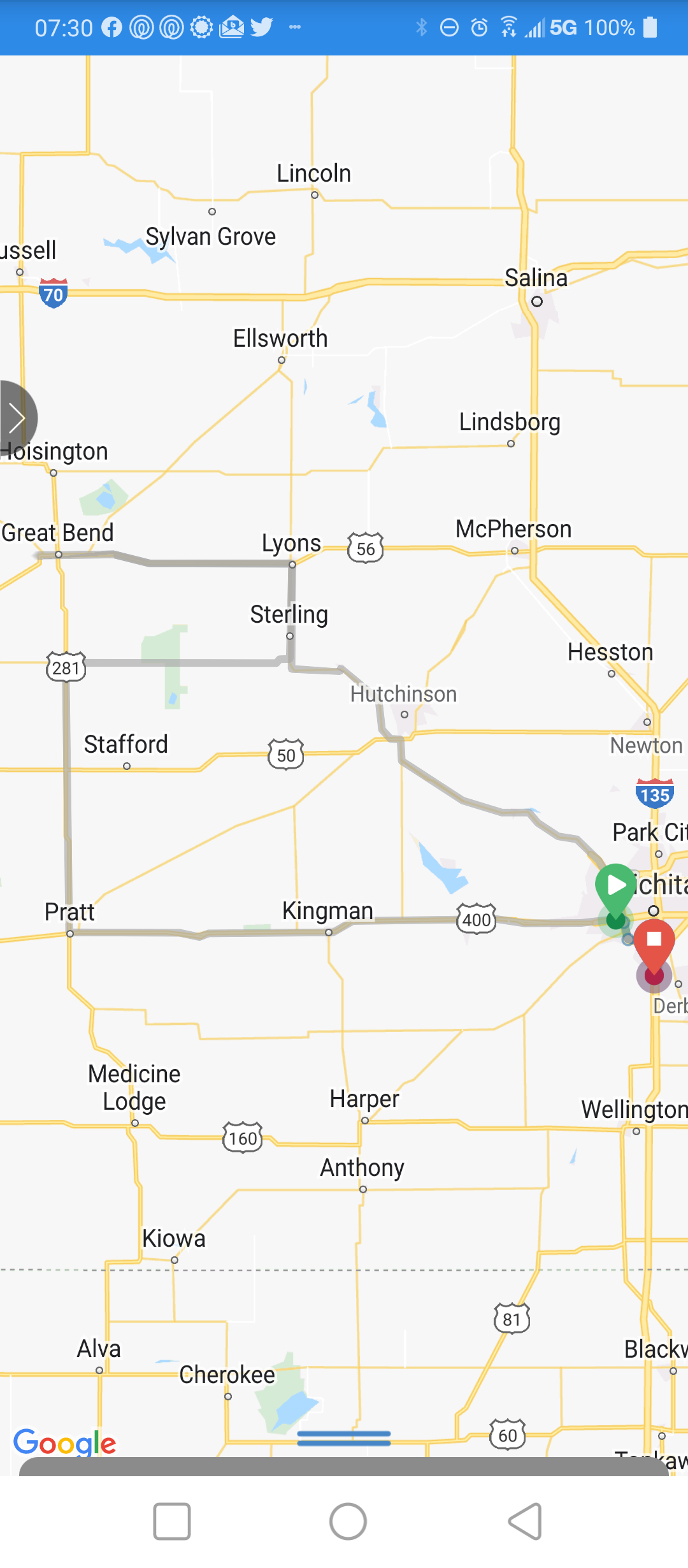 Conditions/Damage Reported
Damage at south edge of Pratt airport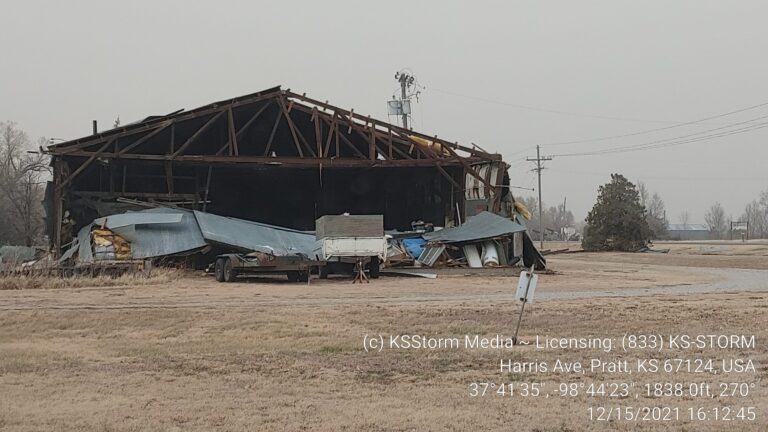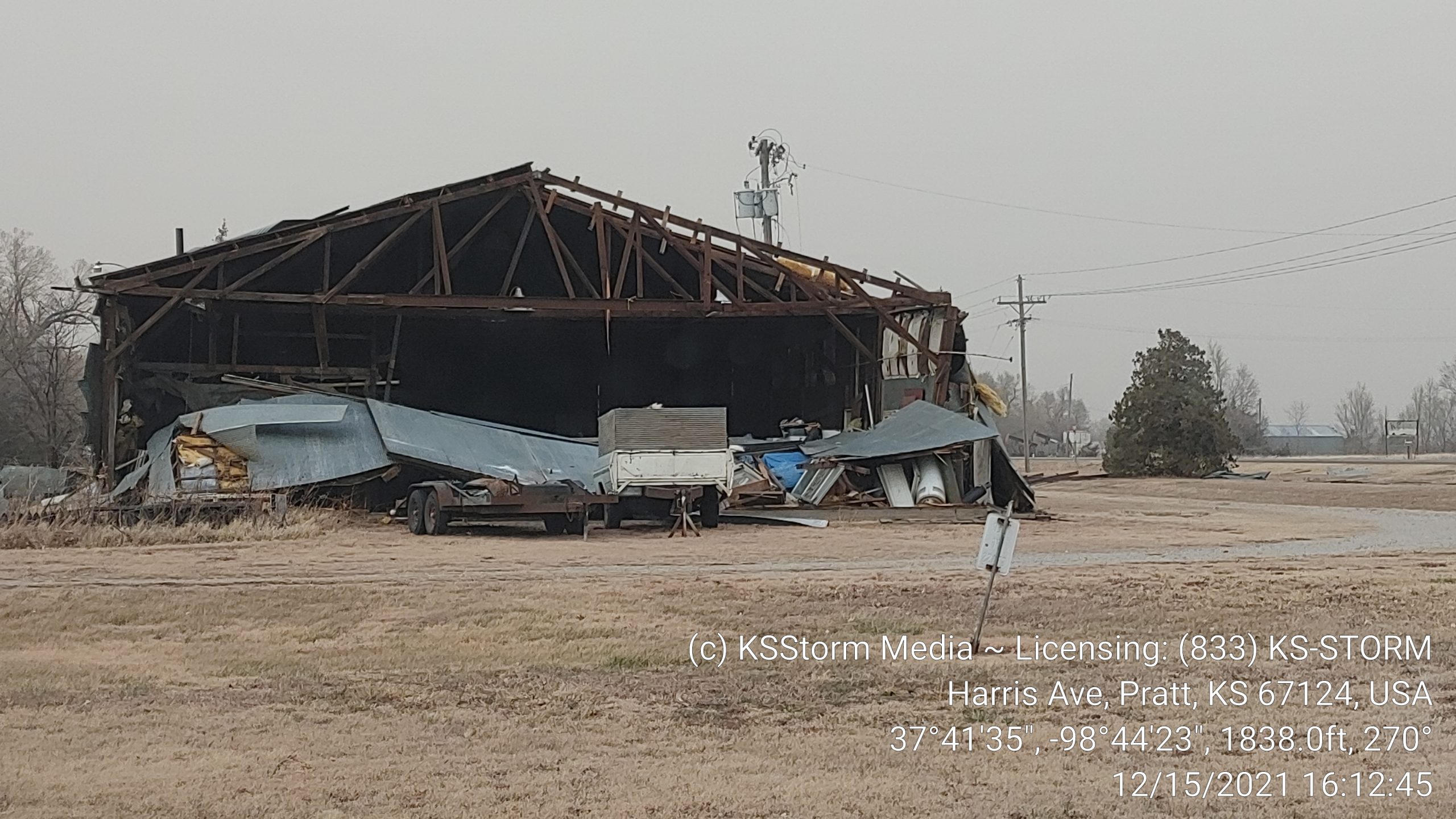 NWS Event Summary:
Kansas experienced a historically destructive weather event on December 15th, 2021 which caused over 15 million dollars in damages. The high winds and low humidity led to large devastating wildfires that spread with incredible speed, eventually consumed 163,755.9 acres and killed two people. High winds resulted in blowing dust which led to injuries and one fatality due to vehicle accidents in low visibility. Lastly this storm system also triggered a line of severe thunderstorms that produced widespread 60-100 mph wind gusts as the storms passed across central and eastern Kansas. In the end, the resulting strong winds (both thunderstorm and non-thunderstorm) caused a record number of weather stations to measure 75 mph wind gusts or greater across the state.
As we enter Severw Weather Preparedness Week, this derecho event serves as a reminder that spring-like severe weather isn't limited to the spring. In fact, this storm system produced severe weather in Kansas, with tornadoes and damaging thunderstorm winds reported in the Topeka area.
Safety/Preparedness