(UPDATED 1/31/2022)
#‎WinterWeather travel tip: follow directions from local officials & build an emergency car kit. More tips http://www.ready.gov/winter
We're expecting snowfall totals to be significant in the southeastern 2/3 of the state. Here are our best tips and resources for being prepared, and for being better-able to survive the extreme cold if you get stuck.
Fight Complacency
The past several winters have been warmer and drier than normal in Kansas, to the point where I'm concerned many of us have forgotten what it's like to deal with extreme cold, dangerous wind chills, and whiteout conditions. We only had one snowfall approaching this magnitude last year, and it had been several year prior to that since a significant storm.
Do I need to Make a Run on the Grocery Store for Bread and Milk?
Only if you plan to make French Toast….
It would be better to stock up on non-perishable foods, protein or energy bars, water and the like. It's a great time to make a stew, chili, or another dish that can be made oversized and the leftovers used for another meal or two.
If you MUST Get Out
Please pay special attention to the advice not to venture out this weekend except for necessary trips. By staying in, you protect yourself against frostbite, getting stuck in a snow drift, slips and falls, and cold weather-related auto failures.
But if you must be out, pack these things in your car: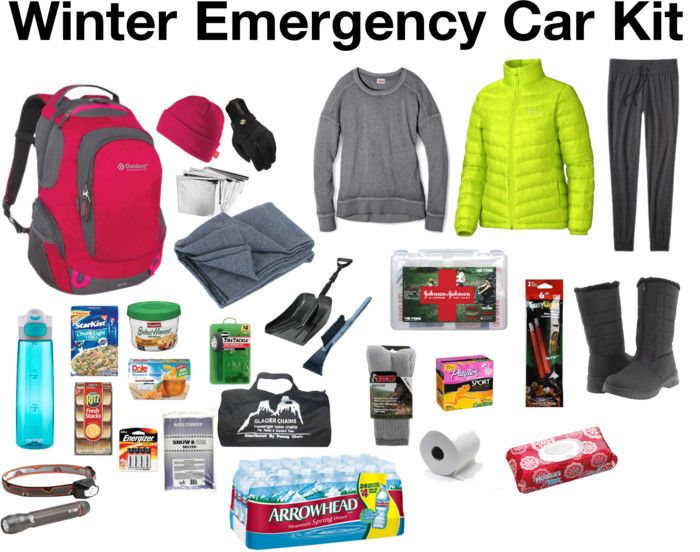 Consider this list the bare minimum:
Jumper cables
Flares or reflective triangle
Ice scraper
Car cell phone charger
Cat litter or sand for better tire traction
Source: http://www.ready.gov/car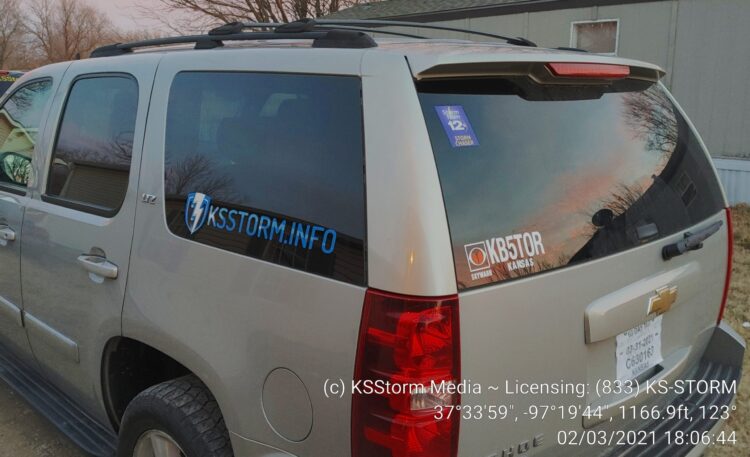 I am planning to be out much of the day Wednesday giving ground truth information to the National Weather Service, live streaming so you can see what it's like without having to go out yourself, and assisting in coverage on our radio partners, Eagle Radio/Hutchinson. Here is my list of winter-specific items:
scraper/brush
heavy duty work gloves
jersey gloves
regular winter gloves
Cat litter
"Space" blanket, and a heavy regular blanket
non-perishable food and water
And of course my heaviest winter coat, a scarf, a stocking cap, and multiple layers of clothes including several changes of clothes in case of getting wet. Most of the other recommended items live in the truck year-round.
Winter Storm Warning Expected
I expect that at least part of the state will be upgraded to a Winter Storm Warning for Tuesday night through Thursday. Here are some tips from Ready.gov to be prepared for Winter Storm Warning conditions:
Winter storms create a higher risk of car accidents, hypothermia, frostbite, carbon monoxide poisoning, and heart attacks from overexertion. Winter storms including blizzards can bring extreme cold, freezing rain, snow, ice and high winds.
A winter storm can:
Last a few hours or several days.
Cut off heat, power and communication services.
Put older adults, children and sick individuals at greater risk.
IF YOU ARE UNDER A WINTER STORM WARNING, FIND SHELTER RIGHT AWAY
Stay off roads.
Stay indoors and dress warmly.

If you need to spend time in a public indoor space in order to stay safe from the cold, follow CDC precautions to protect yourself and others from COVID-19: wear a mask and maintain a distance of at least six feet between yourself and those who are not a part of your household. Masks should not be worn by children under two years of age, those who have trouble breathing, and those who are unable to remove them on their own.

Prepare for power outages.
Use generators outside only and away from windows.
Listen for emergency information and alerts.
Look for signs of hypothermia and frostbite.
Check on neighbors while following the latest guidelines from the Centers for Disease Control and Prevention (CDC) on maintaining social and physical distancing. Consider connecting with family and friends by telephone, e-mail, text messages, video chat, and social media. If you must visit in person, wear a mask and maintain a distance of at least six feet from them. Masks should not be worn by children under two years of age, those who have trouble breathing, and those who are unable to remove them on their own.
Be Aware of the Signs of Frostbite and Hypothermia
Frostbite causes loss of feeling and color around the face, fingers and toes.

Signs: Numbness, white or grayish-yellow skin, firm or waxy skin.
Actions: Go to a warm room. Soak in warm water. Use body heat to warm. Do not massage or use a heating pad.

Hypothermia is an unusually low body temperature. A temperature below 95 degrees is an emergency.

Signs: Shivering, exhaustion, confusion, fumbling hands, memory loss, slurred speech or drowsiness.
Actions: Go to a warm room. Warm the center of the body first—chest, neck, head and groin. Keep dry and wrapped up in warm blankets, including the head and neck.
And one final tip, from Cars.com: How to Free Your Car from a Snow Bank