Here's the schedule of topics for the week: (thanks NWS Goodland for the graphic)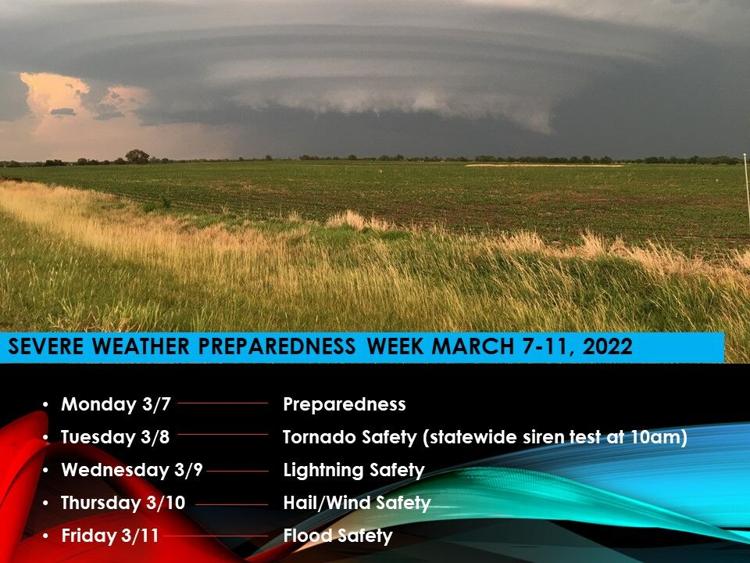 We have several post of bonus content coming next week, too! Coverage on HutchPost.com is sponsored by Border to Border Roofing.


---
A beautiful start to the weekend, cooler next week, hopefully the last gasp of Winter next weekend…but when will the season start? Our prediction will be part of the coverage next week….
[icon name="star" prefix="fas"] Want more detail? Consider becoming a KSStorm.Info Insider! Private Facebook group, more-detailed severe storm outlooks, discounted chasing experience and more, all for about the cost of a steak dinner for one! [icon name="star" prefix="fas"]
Become an Insider Now