Today is May 1st, the start of what is historically the busiest month for severe storms in Kansas. The busiest time doesn't line up to month boundaries, though — for most of the state it's busiest from about May 10 through early to mid June. That said, we are already past the anniversaries of some of the state's largest events.
With there being some signs the middle part of the month may be more active, I thought today would be a good day to pass along a graphic I saw earlier this year that makes the Storm Prediction Center Outlooks more understandable: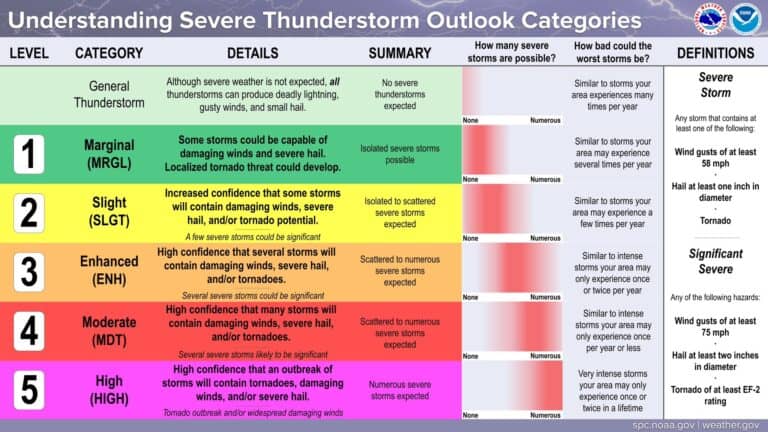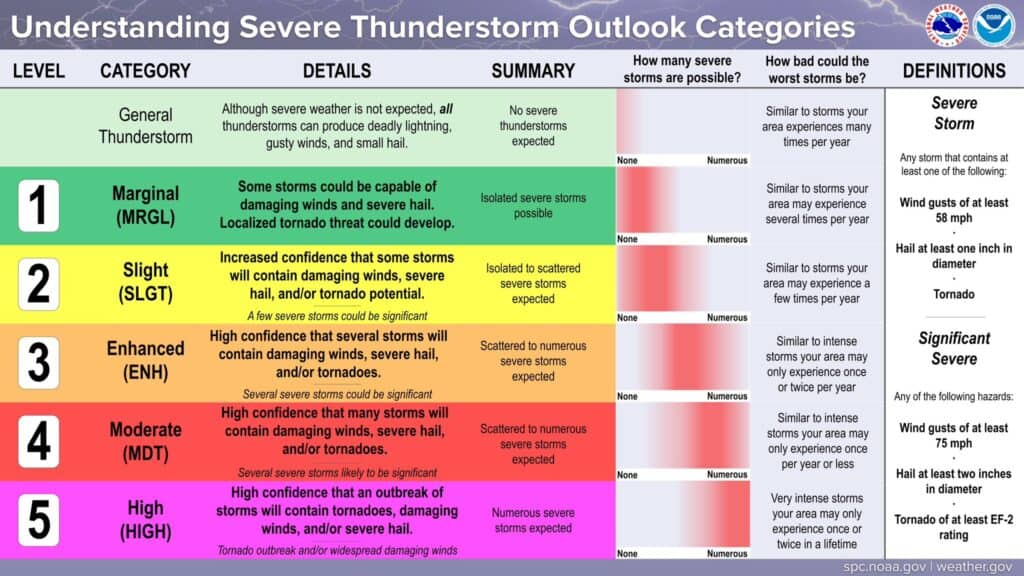 We'll use the same terminology on the site. Our KSStorm.Info Risk Value number is figured a bit differently. I'll explain that in a post tomorrow.