If yesterday's marathon severe weather day didn't scratch the itch enough…there's more coming tomorrow. Behind the scenes, Scott and I have been looking closely at the end of this week for some time, as the upper low that has caused all the turbulent weather this week finally begins to work out onto the plains.
In their morning update, the Storm Prediction Center mentioned the possibility of a tornado/hail-driven upgrade to a level 3 (enhanced) risk of severe weather in later outlooks. With their most recent update, they did upgrade much of the area between US 36 (north), US 83 (west), and I-135 (east) to a level 3 risk.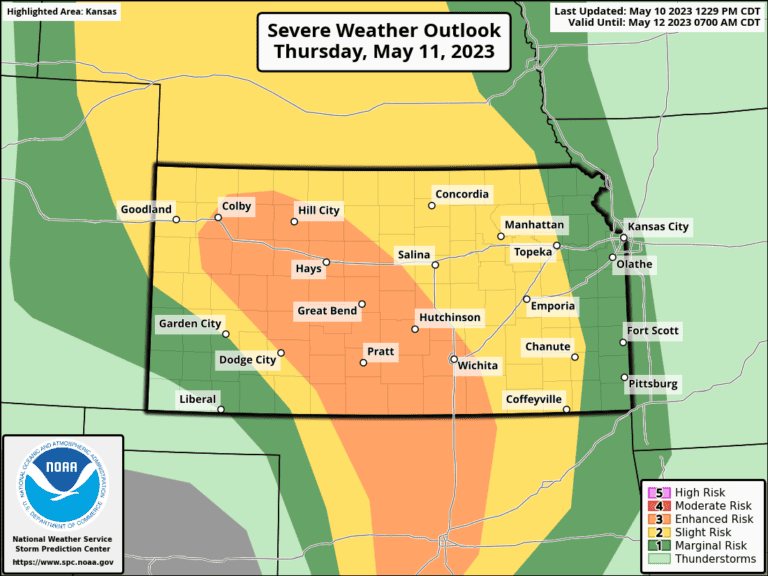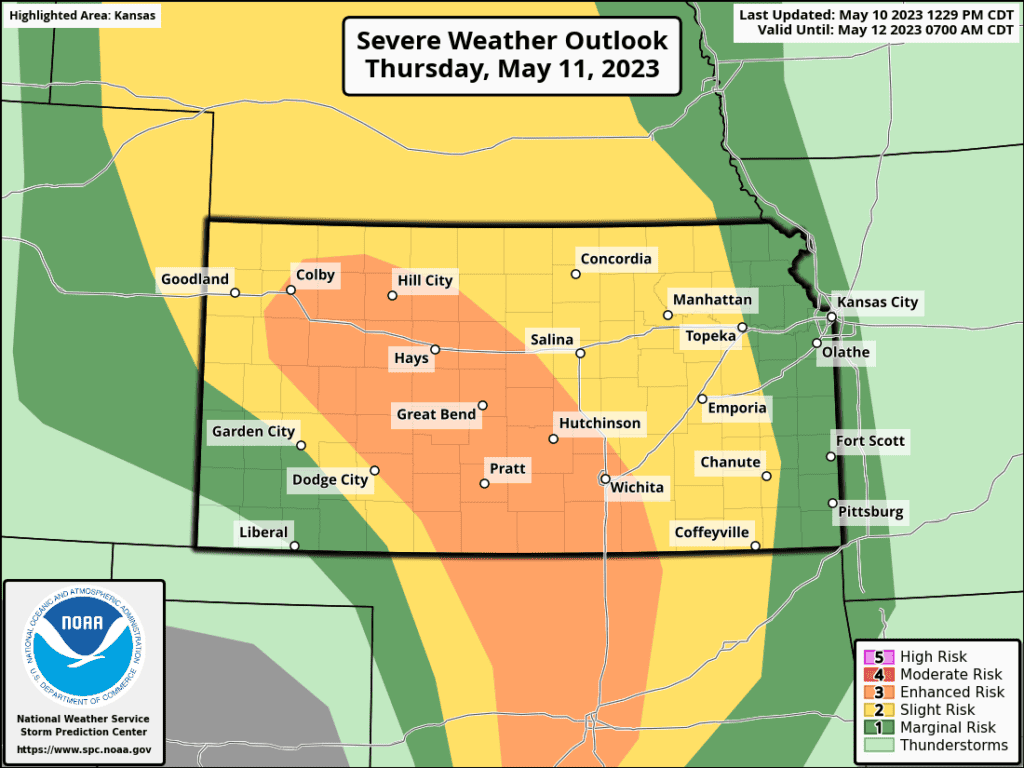 As we've mentioned for most of the week, all modes of severe weather are possible, with the potential for very large hail and a significant tornado also on the table.
Right now, we believe the first storms will develop in the 11 am to 1 pm timeframe southwest of a line from Syracuse to Liberal and quickly moving northeast with time. We will be watching storms that develop in western Oklahoma tomorrow, as they'll also be moving northeast into the region.
There are still some differences in timing, but we currently think the "prime" time for the storms to impact the I-135 corridor (Concordia, Salina, Hutch, Wichita) will be from 5-11 pm.
Take the time this afternoon and evening to formulate your severe weather plan for tomorrow, and be ready to enact it should a warning be necessary.
Scott and I will be in the field beginning tomorrow morning, and will have the live stream up then.