Stats:
Miles: 298
Time: 7 hours, 20 minutes
Ground Truth reports:
10 to NWS Dodge City (9 on Twitter, 1 in NWS Chat)
7 to NWS Wichita (6 on Twitter, 1 horribly garbled report on NWS Chat)
Tornadoes: none observed (we observed and reported a gustnado that lasted about a minute, a few miles west of Penalosa).
Severe Hail: none observed
Severe Wind: none observed
A brief diversion to the end of the night
Play this video with the sound…what you hear is not wind but continuous rolling thunder. This was taken from the Loves in Cunningham looking toward the storm that had just left ground covering hail and street flooding in Pratt.
Map
Click or tap on any image for the full-size view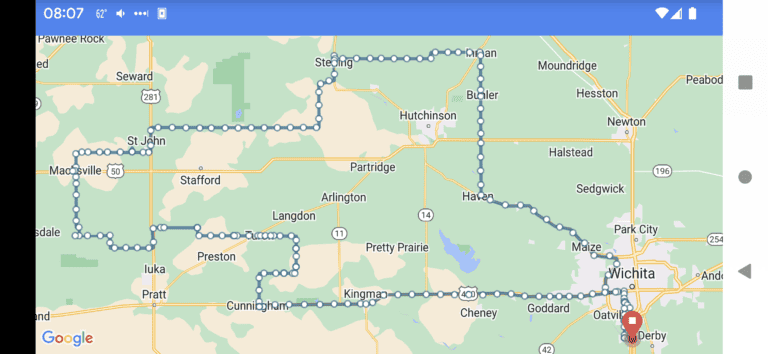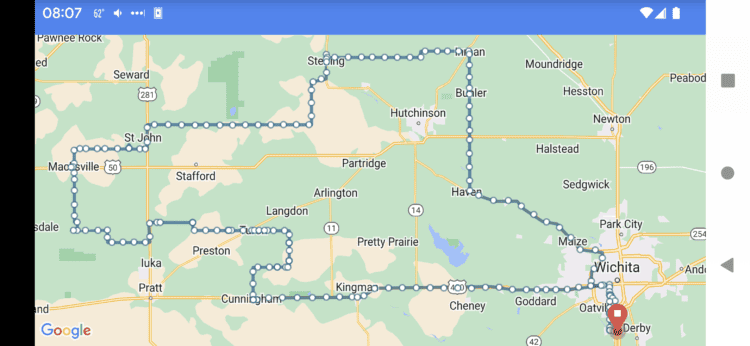 We started out headed for the storm in McPherson county, but by the time we crossed the outflow boundary east of Hutchinson, the storm was starting to speed up in its movement to the southeast.
We determined the lone cell northwest of Great Bend would be the more interesting cell and made a move toward that. As we were repositioning, we were treated to partly cloudy skies and a chance to view the tower on the western storm from a distance: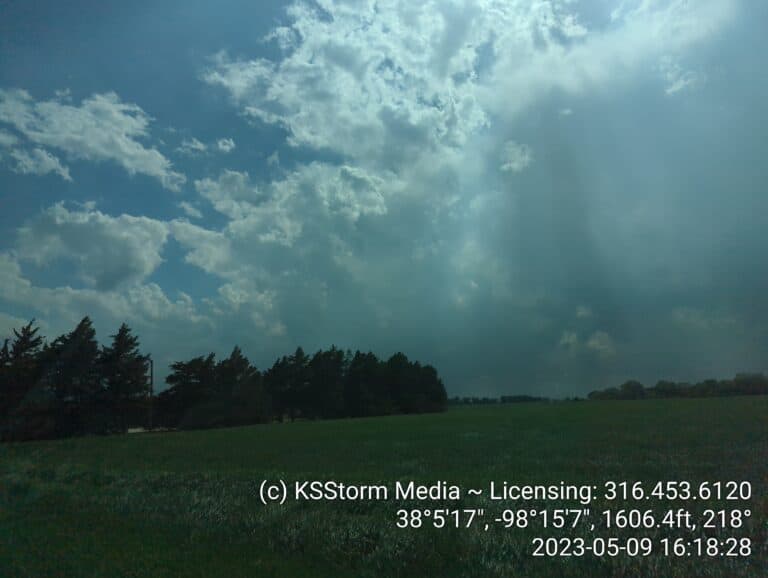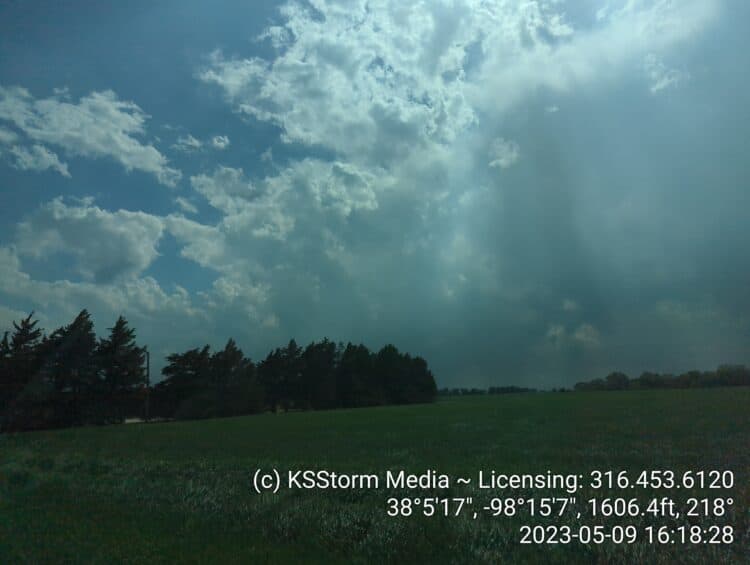 Later, near Macksville, we watched the southwestern flank of the storm that was dropping 2-inch hail in Larned.
We had some great shelfies north of Pratt, along the Pratt/Stafford county line. This first set is a couple miles east of Highway 281 on the Pratt/Stafford County line.
The best shelfies of the night
(Matt liked these best…at the time.) Taken from the Pratt/Stafford county line straight south of Stafford.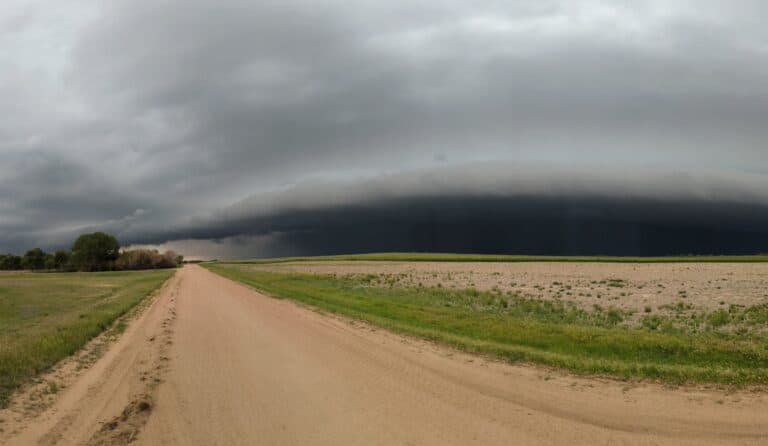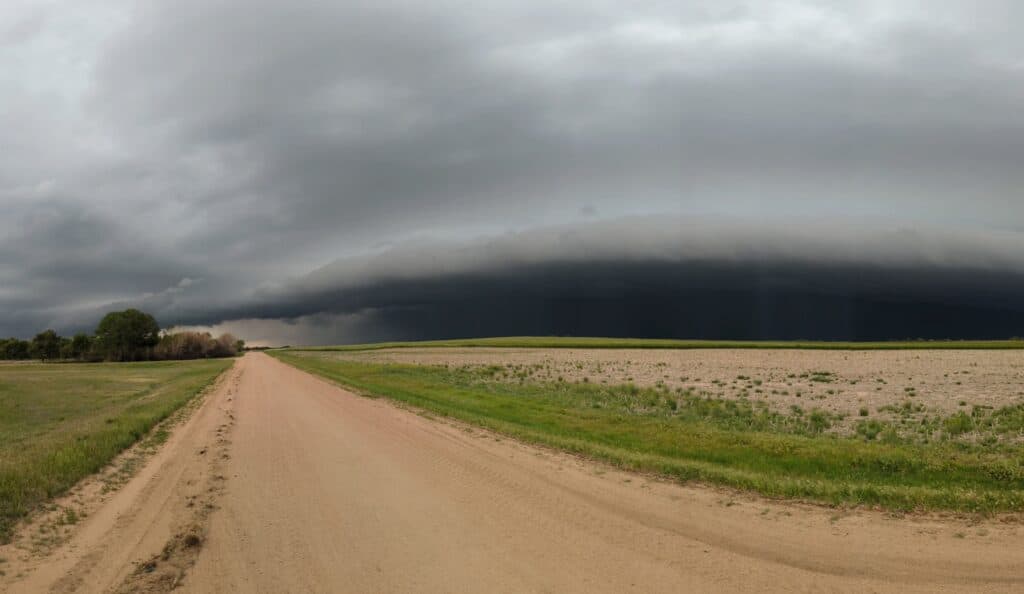 East of Turon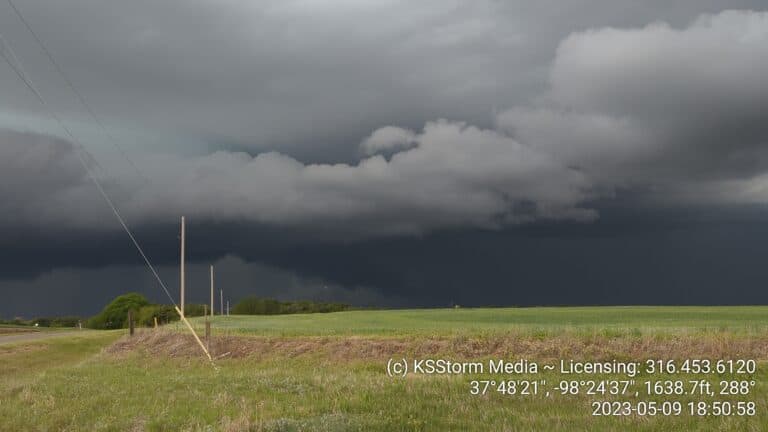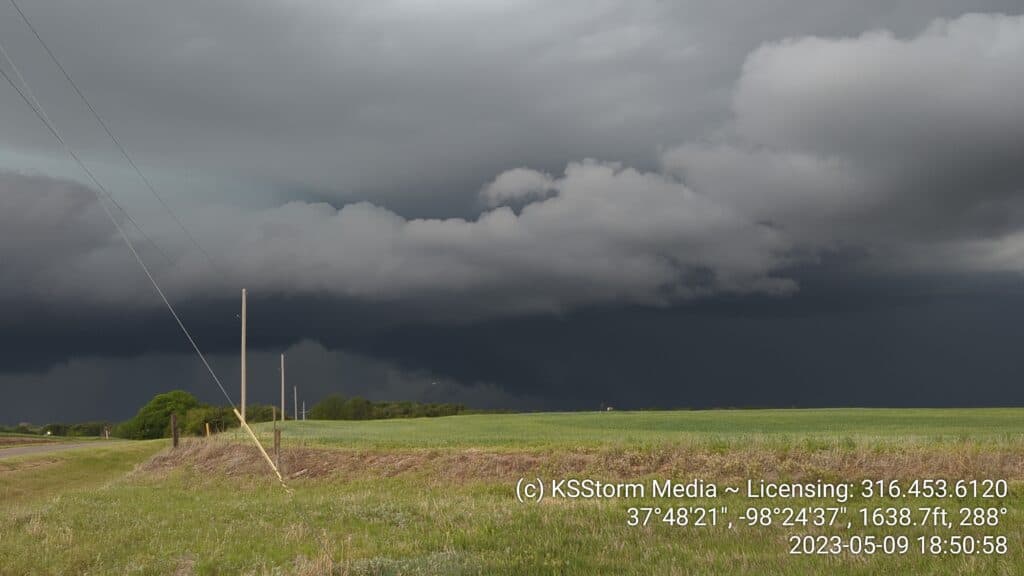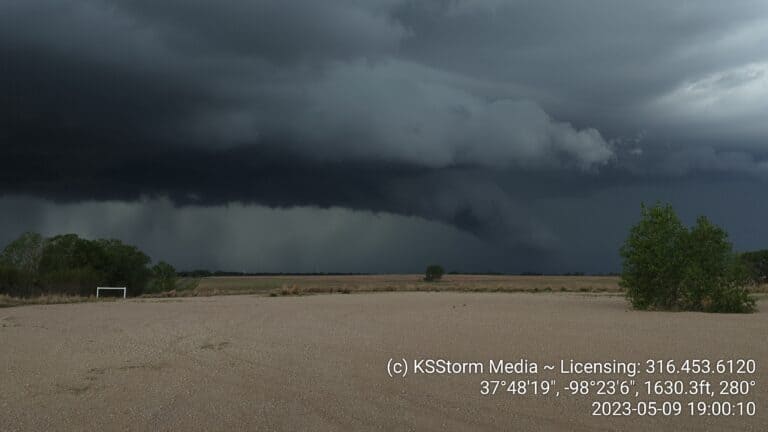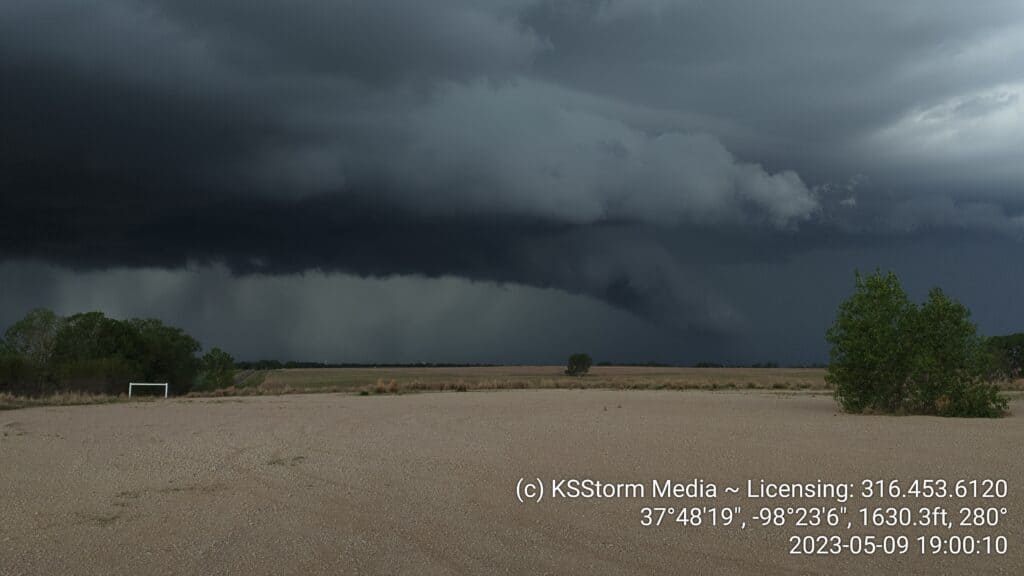 Near Penalosa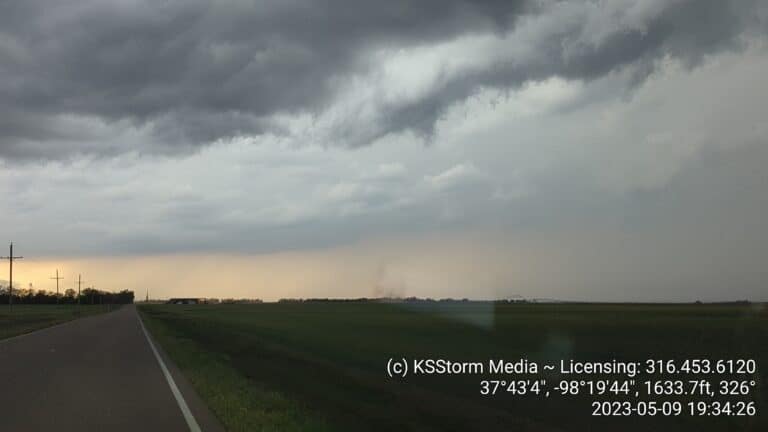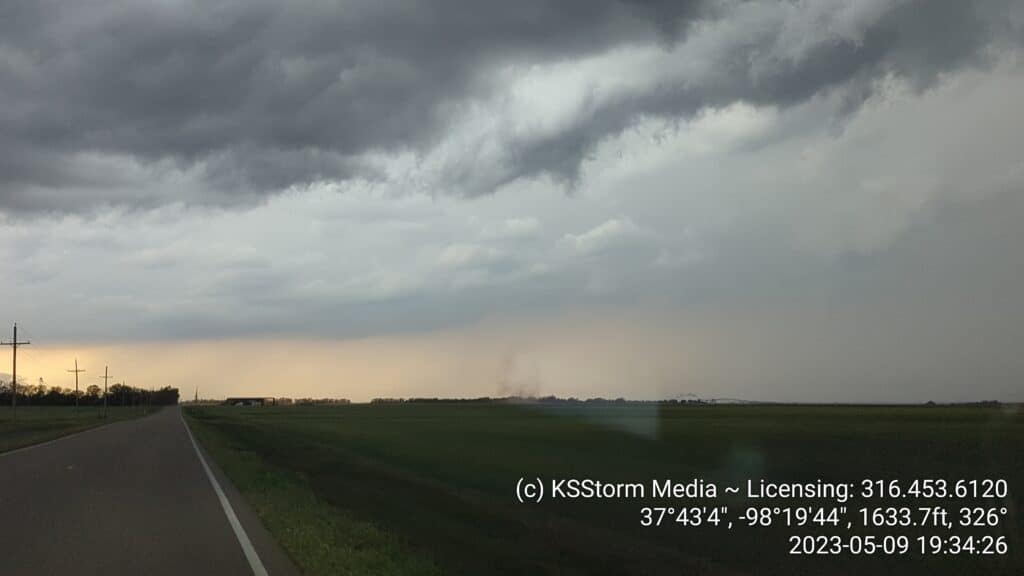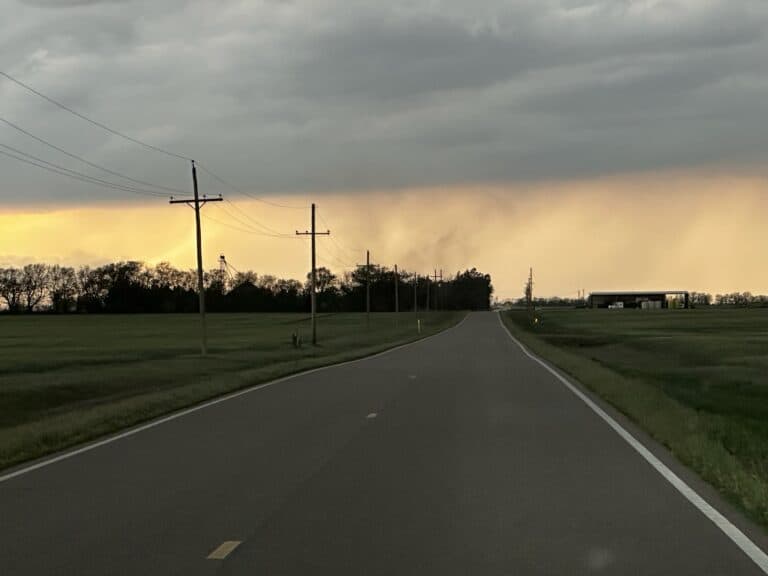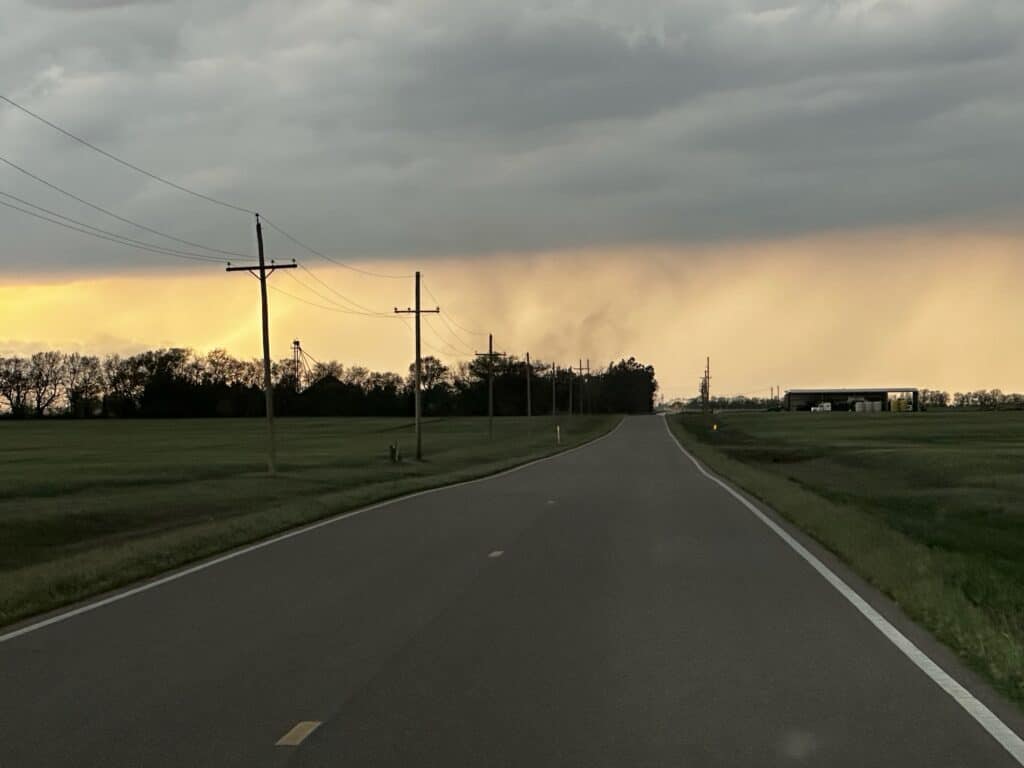 We ended the night watching the storm in Pratt, electing to not go into town because of the very large hail shown in the radar view.